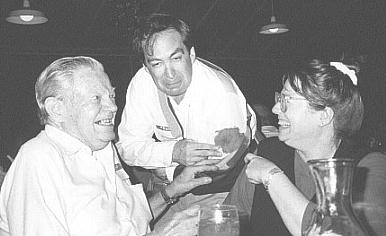 We hope to see you again real soon. And now, as you continue your journey across the web, feel free to use the following links below (and if any of the links are no longer valid, please notify us by email):
First, we feel that we are the best at what we do. But there are other murder mystery groups out there.
Murder Mystery Dinner Shows are popular around the world. They are even "parodied" on TV, most recently on Fox's "Bob Burgers".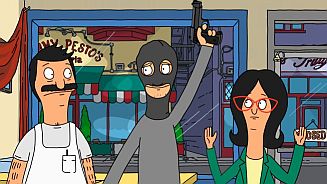 And of course the hilarious "Case of the Libertine Belle" on "Golden Girls".
And check out this daily Google Alert for Murder Mystery Dinner Shows:
And check out this daily Google Alert for The Killing Kompany:
The following are links to web sites containing a biography of Jon Avner - there are many but here are the main ones:
JOIN HIM ON FACEBOOK
The following are links to unions and other associations of which Jon Avner and/or The Killing Kompany is a member:
Link to SCREEN ACTORS GUILD/AMERICAN FEDERATION OF TELEVISION & RADIO ARTISTS (SAG/AFTRA)
Link to ACTORS EQUITY ASSOCIATION (AEA)
Link to LEVITTOWN CHAMBER OF COMMERCE
Also...come visit some of our local New York City Newspapers and other organizations who have supported us and our productions:
AND NOW A SPECIAL KILLING KOMPANY "PLUG"

You can't take the law into your own hands so we use LAW OFFICES OF JON MICHAEL PROBSTEIN, Attorney At Law and PROBSTEIN & WEINER, Attorneys At Law
---
TO GO TO ANY PAGE:
Home Page........Schedule of Shows........Reviews........Kontests
Ace Detectives........Kasts & Kasting Information........Private Events........Other Interactive Shows
Business Theater........Links



Web Author: The Killing Kompany
Copyright ©1996 - 2015 by Jon Avner and The Killing Kompany - THE KILLING KOMPANY is a trademark of THE KILLING KOMPANY MURDER MYSTERY DINNER SHOW, INC. - ALL RIGHTS RESERVED